Journal of portuguese linguistics, has migrated to a self-hosted platform developed by the Birkbeck Centre for Technology and Publishing in collaboration with the Open Library of Humanities.
All the journal content has been migrated across to the new journal running on the Janeway platform including article submissions and user accounts such as those of authors and reviewers.
Previous users will need to reset their passwords before they can log in into the system, as these have not been migrated across. Those who already had an account with the Open Library of Humanities should be able to login using their OLH credentials. Similarly, those who had their journal accounts linked with their ORCID profile should be able to login with orcid.
Once logged in, you will be redirected to the dashboard, where all your current submissions and peer review assignments will be accessible.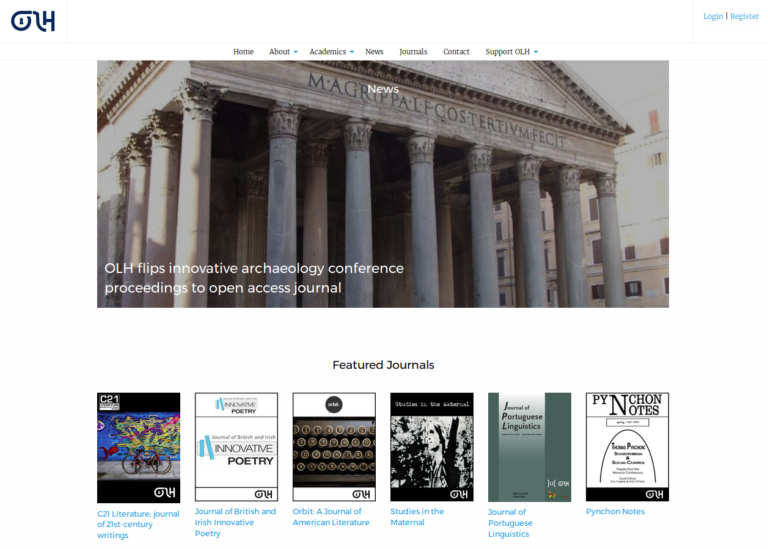 Janeway is a free, open source publishing platform developed by the Centre for Technology and Publishing at Birkbeck to support the Open Library of Humanities' goals.
Written in Django/Python from the ground up and still under active development, the software includes a submission system, a peer-review management workflow, Crossref DOI integration, OAI feeds, Open Journal Systems import mechanisms, an extensible plugin architecture, and much more.
Janeway is licensed under the AGPL meaning that anyone is free to use and modify the software, so long as they make their changes similarly open (even if they modify the code in private and publicly host that instance). The software is lightweight and can run on shared hosting platforms that support WSGI, such as Reclaim Hosting.
For more information, see Martin Paul Eve and Andy Byers, 'Janeway: A Scholarly Communications Platform', UKSG Insights, 31: 15, 1–4 (2018) <https://doi.org/10.1629/uksg.396>